Metaphor Mapping Manifesto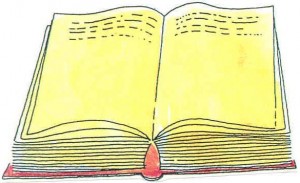 What we believe, what our research shows and how we build new languages:
Everything starts with the big picture
–And visual metaphors are the most effective tools available
Get visual to get creative
– But you won't do it if you have to draw and embarrass yourself
– Put problems and opportunities in clear context.
– Talk it over and light bulbs will turn on
Metaphors instantly get groups on the same page
We've been researching, experimenting and developing tools for over 20 years. We've repeatedly observed the benefits of taking familiar, well understood metaphors and using images of their parts as a language to guide thinking, both the rational mind and the emotions underneath it.
Metaphor Mapping ensure you:
Make assumptions and beliefs clear, visible and discussable by others
Gain clear and accurate perspectives
Unite emotion and logic in both thinking and communication
Tap your intuition, intuitively
Our starting point in developing a language is to get to the bottom of what it takes to master some aspect of life & such as social interactions, understanding a complex problem or accomplishing an objective. Just as naming things with words allows us to work with them, we name things with images. We believe that visual symbols, in the context of a metaphor, provide meaning and an emotional content beyond and more deeply understood than verbal language.
A symbolic image is much easier to process than a word & It's designed to be intuitively obvious on its face, so that it requires no sequential and analytical processing. By naming the thing with an image, efficiency is increased for an individual person, but, the impact is far greater for a group because it forces their internal models to become immediately visible to the others. The logical aspects aspects as well but more importantly, the pre-thought or emotional bias for the logical statement or supposedly logical statement. When we can name these things, and images seldom pull punches, we can deal with them.
Uncover the emotional logic behind attitudes and behaviors.
Logic is a tool to prove to others what you already know in your gut. You can skip all the posturing if you go straight to the guts of everyone who has a stake in the issue. Visual metaphors let you do this.
We seek new techniques of thinking and aim to improve the thinking process by aligning rational thought and emotions.
Draw out tacit, seldom verbalized knowledge
Tacit knowledge is stuff you and your colleagues know cold– you don't need to look anything up in a database. When you pick out symbols that describe it, you might find the answer to your problem is right in front of you.
Read more about us:
Metaphor Mapping Manifesto
How we design visual languages
About Larry Raymond, the Founder