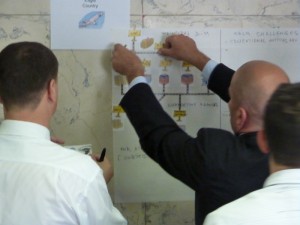 When group collaboration, imagination and speed of agreement are critical to your success,  
Metaphor Mapping is the ultimate tool.  
It instantly engages the group, encourages listening and building on one another's ideas and results in in a solution they all own.   It is used in a wide variety of organization development applications.  See the list below.