Catalyze Collaboration! workshops and Metaphor Mapping tools bring together managers, key stakeholders and project team members in a collaborative atmosphere.  It doesn't require preparation or data but, improves everyone's understanding of the whole end-to-end.  They decide together the big picture changes they want prior to the team's analysts going into detail.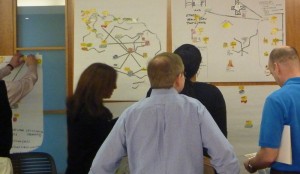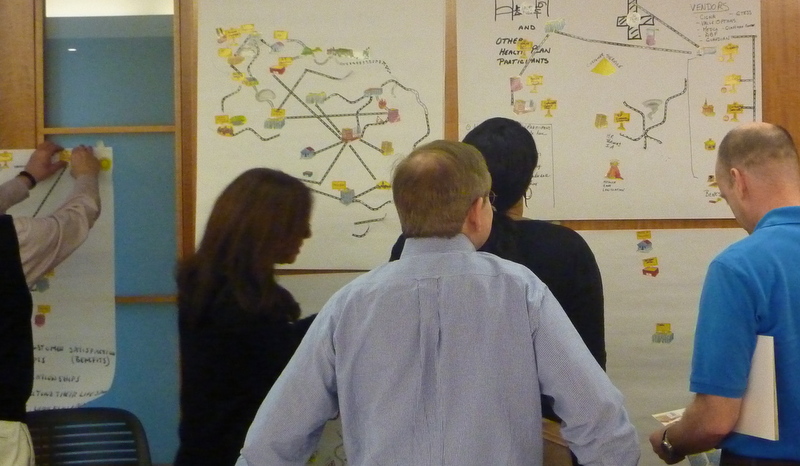 -A Kick-off workshop develops a collaborative vision and strategy-
– and is followed by detailed analysis-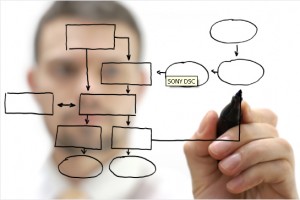 Village Mapping the 'today' process can be completed in as little as an hour and  brings out unwritten information and tacit knowledge about the process that is seldom gathered by traditional interviews.  'Visioning' aligns the project team on the end result they're seeking before beginning project work.   While detailed analysis is under way, the key business leaders remain engaged because they created the overarching vision and are invested in reaching it.  
The Mapping workshop helps you overcome three important obstacles:
Management stakeholders with no time to engage
An unimaginative "vision"
Little commitment, slow to deliver results